W is for Workshops.
Do you need it? Is it worth it? Everyone has their own opinion on this.
Writing Retreats
What is it?
A weekend/week-long event where you get to be free from family, distractions, obligations and your normal routine by being in a relaxing atmosphere that allows you to dig deep into the creative well and write until your wrists hurt.
What should you get out of it?
A good retreat will have professionals there to guide you in your craft. By the end of your stay, you should feel like you've accomplished something great with your writing. You should be energised to write even more. You should feel confident in your own skills: other writers and professionals had read your work and told you what works and what doesn't. You're ready to do this on your own again.
Is it worth it?
A lot of these retreats involve travel – making them rather expensive. I've never been on a retreat, but here are a couple of links to those who have and who can probably answer this question to your satisfaction:
Personally, I like a personal writing retreat – at home!
Going on the six reasons you should attend a retreat (linked above), I'm eliminating the problems of not going.
Problem 1 Eliminated: Noise and Distractions
I close my study door and everyone – even the horses and dogs – know not to make noise or to bother me. It's serious writing time. Depending on my mood, I'll either play music or listen to a rainstorm. Nothing can disturb me while I'm in the zone.
Problem 2 Eliminated: Feedback and Guidance
I have wonderful beta readers, writing friends who can see the faults in my stories and can show me how to better it.
I also have an editor who tactfully, yet sometimes mercilessly, shows me what I do right and what I do wrong, teaching me a lot about the craft.
Problem 3 Eliminated: Workshops/Seminars to develop skills
I love books that teach me more about the craft of writing. I also enjoy webinars. Either way, I learn something new all the time. I also add my reviews about these books on Goodreads and recommend them to my writing friends.
Problem 4 Eliminated: Socialise and bond with a community of writers.
I spend time with other writers every first and third Wednesday of the month. That's sometimes more socialising and boding than I can take, though I do hang out with some of them throughout the month, email them and even meet some in person.
Problem 5 Eliminated: Go out and do something outside your comfort zone.
I regularly go out with the Redhatters and we always do something new. And recently I was also included in another social group that's far out of my comfort zone, but I'm adapting – and they even cater to my vegetarian needs at braais.
Problem 6 Eliminated: Retreats should inspire.
Pinterest story boards. Playlists. Books filled with undiscovered folklore and worlds. Playing with my dogs. Grooming the horses. Talking to Oliver and my other chickens. Playing on the compost heap. Reading beloved – or new – books. Taking a walk. All of these can inspire, relax and rejuvenate the writer within.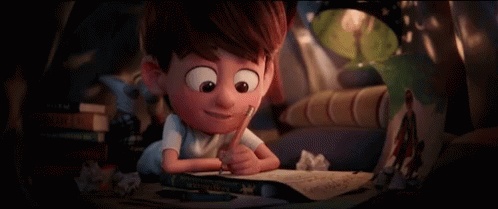 If you'd like to take a writing retreat somewhere in the world, check out this list of the ten best writing retreats.
And here's a list of the best writing retreats in 2017/2018 – though, I think minimal writing will get done in these exotic places! Probably more inspiration than actual writing if you're like me.
Writing Workshops
What is it?
Each workshop is created around a genre (short story, novel, poetry, etc.) and around a focus (fairy tale retelling, art of the short story, narrative voice, etc.). Workshops can be online, in a group setting at a café, etc. The point is to learn everything about the genre and focus of the workshop and how it applies to your own writing. You'll do a lot of writing exercises.
What should you get out of it?
In a group setting, you'll read the work of others – and they'll read yours. There'll be instant feedback on your work: style, structure, length and everything else that worked or didn't work. You should be able to write a lot, gain experience, help others improve their work – and they'll help you in the same manner, improve your own writing, adopt a few new writing techniques to make you more productive, and you can possibly find a mentor.
Is it worth it?
If you can find one that fits your style, time and budget, totally! I prefer one-on-one types via email, but that's probably just me.
Here are a couple of links so you can figure out what you'd like in your own workshop:
Writing Conferences/Festivals
What is it?
Large events where you get to meet authors, publishers and agents; fill up on inspiring conversations and panels; mingle with those who share your passion for the written word; learn more about your craft. But you probably won't get much writing done. It's all about networking.
What should you get out of it?
You should learn a lot about writing, the industry and publishing. You should network with other writers. You should socialise with agents and editors. And you should get the chance to pitch your novel.
Is it worth it?
I have no idea.
Here's a couple of articles so you can make up your own mind: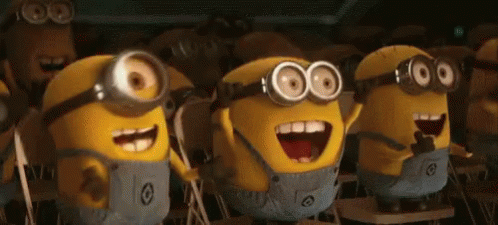 Whether you decide to stay in a medieval castle for a month to get your writing done or stay at home, figure out the best way to better your writing every year. You shouldn't stay stagnant or think you know everything. Check out the posts I wrote and curated for this month to help you out.
Join writing groups – I had a wonderful guest over who told you why it's beneficial. Do the work – I told you how to inspire yourself. Find time to get the writing done – I had a guest who explained how to write and still have a life. And learn everything you can about the craft of writing – I even had an interview with someone who started an online group to share crucial information.
Have you attended writing conferences/festivals/retreats/workshops? What has your experience been with these? How do you up your writing game every year?
Sign up for my newsletter and receive a free ebook. I won't share your information and I'll only email you once a month with updates on new releases, special offers, and a bit of news.